PH urged to cash in on artificial intelligence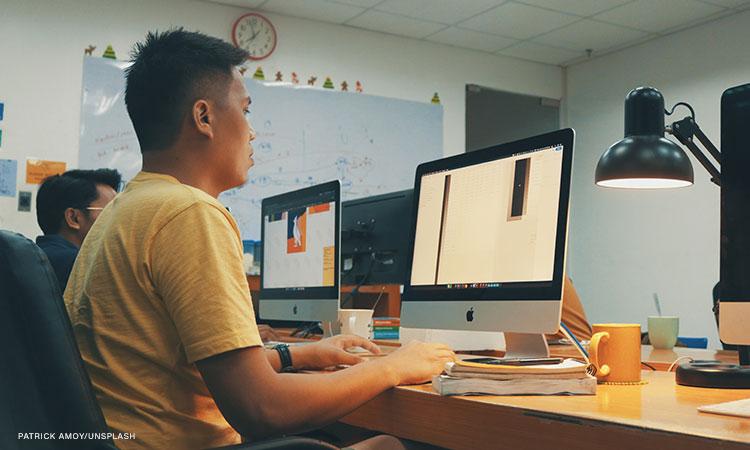 Metro Manila (CNN Philippines, September 11) — The public and private sectors should further ramp up their artificial intelligence (AI) adoption as failure to do so may result in more job losses, an expert said.
Sanjay Sarma, head of the Asia School of Business (ASB), said the government must be "cognizant" in dealing with advanced technologies as these can pose threats to the labor market.
"In the Philippines, AI is going to replace jobs. So, let's accept that. And the Philippines should become the country that leads the world in how to use AI, in call centers. It will put some people out of work, but at least you define the rules of how it works," he said over the weekend.
"It's like, you know, climate change is going to damage the environment, it'll hurt a lot of people, this is going to hurt a lot of people. This is a technology change, just like climate change," Sarma added.
Sarma said AI's further developments may come in "one to two years" amid technology firms' massive investment.
"I mean, chat GPT only appeared in December or November 2022. We are now in September 2023. It now has more than 100 million users," he said, referring to the AI-powered chatbot.
"See what can you do that GPT cannot do. GPT cannot negotiate with you. GPT can't do any planning. GPT can't really do dispute resolution. GPT can't calm an angry customer. So you have to really figure out what the technology can do and what humans can do, that the technology can't. And you're to develop human capital in those directions," he added.
Sarma said efforts must be complemented with up-to-date education and policies.
In July, Surigao del Norte Rep. Robert Ace Barbers urged the government to establish an agency tasked to oversee the use of AI amid fears that it may displace at least 520,000 employees from call centers, online marketing, and search engine development, finance, health care organizations, transportation, and retail.
Originally published by CNN Philippines